South Africa is a land of variety, like any other, filled with hurt, pain, joy, inspiration, hopelessness, abject success, and so much more! And when it comes to the movies, a South African film doesn't fall short in making you laugh, cry, and feel everything that the characters are going through.
South African Movies That Are a Must-Watch!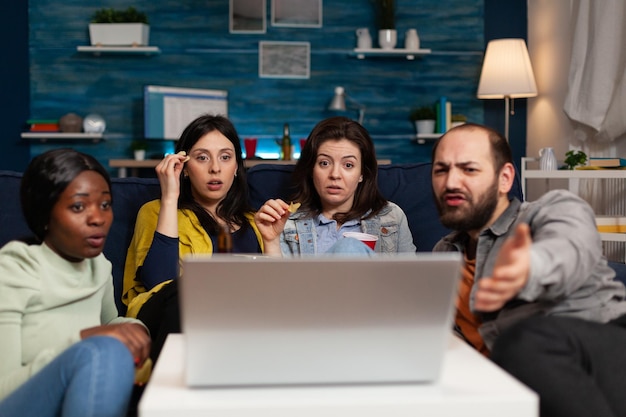 Fig. 1. Movies about South Africa are worth binging on
Some of the fantastic movies about South Africa will take you on a fictional and non-fictional road trip, introducing you to people who mature beyond their age conflicted with racial and personal troubles, and even those characters who go down the wrong road and end up making terrible life choices but who you nevertheless feel like rooting for.
Many South African movies tell you about the apartheid policy, take you across the wildlife, push through war zones, or keep inspiring you to rise beyond the rock-bottom pit.
This list of top 10 movies about South Africa is simply a scratch on the surface of what you can expect from the foreign land. By no means is it a definite guide given the numerous binge-worthy movies about South Africa available to you!
So, sit tight and keep reading as we discover and explore the vagaries of South Africa through its movies.
Top 10 Most Popular South African Films
There are plenty of great movies about South Africa, but which ones are the must-watch films? Here are our top 10 picks:
1. Mandela: Long Walk To Freedom
The film Mandela: Long Walk to Freedom (2013) is based on Nelson Mandela's autobiography. The movie chronicles Mandela's life, beginning with his childhood in apartheid South Africa.
It follows his journey as he becomes involved in the anti-apartheid movement, is jailed for his activism, and eventually becomes the first black president of South Africa.
The film is a powerful portrayal of Mandela's struggle against apartheid and his efforts to bring about reconciliation between whites and blacks in South Africa. It is an inspiring story of one man's courage and determination to achieve justice and freedom for all.
Why is the movie so popular?
Fig. 2. The life of Nelson Mandela is the highlight of this movie
(Source: Wikipedia)
One of the most important aspects of any film is its ability to transport viewers to another time and place. This is especially true of historical dramas, which can give audiences a valuable window into the past.
Mandela: Long Walk to Freedom is a perfect example of this. Through Mandela's story, viewers can understand the country's tumultuous past and the challenges that it faces even today.
In addition, the film features some of South Africa's most talented actors and directors, providing a rare glimpse into the country's thriving movie industry. As a result, Mandela: Long Walk to Freedom is an essential addition to any collection of South African films.
2. Tsotsi
Tsotsi is a 2005 South African crime drama film directed by Gavin Hood and produced by Peter Fudakowski. It is an adaptation of the novel Tsotsi, by Athol Fugard. The film was nominated for the Best Foreign Language Film at the 78th Academy Awards.
The movie tells the story of Tsotsi, a young man who grows up in the ghetto of Johannesburg. He turns to a life of crime to survive and eventually becomes the leader of a small gang.
The movie follows Tsotsi as he commits a series of brutal crimes, and shows how his life begins to unravel as a result. In the end, Tsotsi must confront the consequences of his actions, and decide whether to continue down the path of violence or try to start anew.
Why is the movie so popular?
The film was very well-received critically, depicting the harsh reality of life in the townships.
It also gives a voice to the people who live there and shows that there is hope for change. The movie is important because it shows that even in the midst of violence and poverty, there can be beauty and humanity.
Tsotsi tells a story that needs to be told and does so in a way that is both powerful and beautiful.
3. Escape From Pretoria
The South African movie Escape from Pretoria (2020) is based on the true story of two white South Africans who escape from Pretoria Prison in the apartheid era of the 1970s.
The two men, Tim Jenkin (Daniel Radcliffe) and Stephen Lee (Ian Hart) are imprisoned for their involvement in the anti-apartheid movement. They hatch a daring plan to escape by making wooden keys that will open their cell doors.
The pair successfully make their escape, but they are pursued by the authorities. The movie is a tense thriller that highlights the courage and determination of those who fought against apartheid.
Why is the movie so popular?
Escape from Pretoria is a powerful film based on a true story highlighting the brutal conditions of the prison, as well as the courage and determination of the prisoners as they attempt to escape.
In many ways, Escape from Pretoria captures the essence of the struggle against apartheid and provides a rare glimpse into the lives of those who fought for freedom. The film is an important contribution to South African cinema, and its message is still relevant today.
4. Skin (2008)
Skin is a biographical drama about a young girl named Sandra Laing who was born to white parents in South Africa during the apartheid era. Despite her white appearance, Sandra is classified as "colored" by the government and subject to the same restrictions as black citizens.
Her parents fight for her to be reclassified as white, but their efforts are ultimately unsuccessful. As she grows older, Sandra becomes more and more aware of the racism that exists in her country and starts to rebel against it.
She begins a relationship with a black man, which is taboo at the time. The movie follows Sandra as she struggles to find her place in a society that doesn't accept her.
Skin is an important film that sheds light on the injustices of the apartheid era.
Why is the movie so popular?
Skin was one of the first films to deal with the subject of race relations in a non-stereotypical way.
It was groundbreaking in its use of mixed-raced actors to portray the lead roles. This was significant because, prior to this, most films made in South Africa had used white actors to play all the major parts, regardless of the race of the characters. By casting mixed-race actors in key roles, Skin helped to challenge the prevailing notion that only white people could be successful or happy.
Also, the film was lauded for its realistic and nuanced portrayal of life under apartheid. Although set in the present day, Skin provides a rare glimpse into the everyday reality of those who lived through this period of South African history.
5. Hotel Rwanda
The 2004 film tells the true story of hotelier Paul Rusesabagina (played by Don Cheadle), who sheltered around 1,200 Tutsi refugees during the Rwandan genocide.
The film begins in April 1994, as tensions between the Tutsi and Hutu ethnic groups reach a boiling point. When the Hutu president was killed in a plane crash, members of the Hutu militia began a massacre of the Tutsi population.
As the violence spirals out of control, Paul uses his position at the hotel to provide shelter and protection for those who need it most. At great personal risk, he manages to keep the refugees safe until they can be evacuated safely.
Hotel Rwanda is an emotionally charged and eye-opening film that highlights the horrors of ethnic cleansing and the power of one person to make a difference.
Why is the movie so popular?
First and foremost, it is one of the few movies to tackle the topic of the Rwandan genocide head-on. Hotel Rwanda is unique in its focus on the human story, rather than the political or historical context.
In addition, the movie is set in a hotel, which provides a microcosm for the conflict that was taking place in Rwanda at the time. The hotel becomes a refuge for those who are trying to escape the violence, and the movie does an excellent job of conveying the fear and desperation that everyone was feeling.
6. Invictus
The South African movie, Invictus, is about the time when Nelson Mandela was elected as the first president of the post-apartheid era South Africa, having come from humble beginnings in a rural village. Being labeled as black, he had to face many challenges in his new role, but he had the support of his people.
One of the biggest challenges he faced was the task of uniting the country after years of apartheid. To do this, he knew he needed to win over the hearts and minds of the people.
He decided to do this by supporting the national rugby team, which was not very popular at the time. He believed that if the team could win the World Cup, it would unite the country behind him.
The movie follows Mandela's journey as he tries to bring the team to victory. It stars Morgan Freeman as Mandela and Matt Damon as a member of the rugby team.
Why is the movie so popular?
The movie Invictus tells an inspiring true story of how Nelson Mandela used the 1995 Rugby World Cup to unite a divided nation.
Invictus captures the spirit of hope and reconciliation that defined Mandela's presidency, and its impact is still felt today. It remains one of the most popular and influential South African movies ever made.
7. Blood Diamond
Blood Diamond is a 2006 South African historical drama film set during the Sierra Leone Civil War from 1996–2001. The film follows Danny Archer, an expatriate Zimbabwean diamond smuggler, and Solome Mamamu Kelly, a Sierra Leonean fisherman and diamond miner.
They become caught up in trying to smuggle a rare pink diamond out of Sierra Leone to the neighboring country of Liberia.
Blood diamonds are diamonds mined in areas controlled by rebel groups and are sold to finance civil wars. Director Edward Zwick has said he sought to make the film entertaining while also raising awareness of the plight of those affected by conflict diamonds.
Why is the movie so popular?
Blood Diamonds offers a rare glimpse into the lives of those who are caught up in the diamond trade. It shines a light on the often-hidden world of diamond mining and smuggling, and the human cost that is so often associated with this illegal trade.
Further, the movie does an excellent job of highlighting the issues surrounding conflict diamonds. These are diamonds that are mined in conflict zones and then sold to finance rebel armies. The movie helps to raise awareness of this issue and brings attention to the need for tighter regulation of the diamond industry.
If you are looking for a thought-provoking film with excellent production values, then Blood Diamonds is well worth checking out.
8. Cry Freedom
Cry Freedom is a 1987 British drama film directed by Richard Attenborough, set in late-1970s apartheid, South Africa. The film centers on the real-life story of editor Donald Woods (played by Kevin Kline), who is forced to flee the country after speaking out against the government's policy of apartheid.
Woods befriends black activist Steve Biko (played by Denzel Washington) and begins to question the injustice of the system he has long taken for granted. When Biko is killed in police custody, Donald Woods becomes determined to expose the truth about his friend's death and the cruel reality of life under apartheid.
Cry Freedom was nominated for several Academy Awards, including Best Picture, and is an important historical drama that still resonates today.
Why is the movie so popular?
The 1987 movie Cry Freedom highlights the brutal realities of life under apartheid and the courage of those who fought against it.
In addition to its historical importance, the movie is also widely acclaimed for its performances and artistry. Today, Cry Freedom remains an important part of South Africa's cinematic heritage.
9. A United Kingdom
A United Kingdom is a 2016 British historical drama film, set post-world war II directed by Amma Asante and written by Guy Hibbert, based on the real-life story of the forbidden love between King Seretse Khama of Botswana and Ruth Williams, a white British woman, which caused an international uproar when they decided to marry in 1947.
The film stars David Oyelowo as Khama and Rosamund Pike as Williams. Oyelowo and Pike's performances were widely praised by critics.
The plot follows the couple's interracial marriage and ensuing protests from both the British government, which was concerned about potential political instability in Botswana, then a protectorate of the British Empire, and Khama's uncle, who felt that he was betraying his people by marrying a white woman.
Why is the movie so popular?
Fig. 3. A statue of King Seretse Khama of Botswana
(Source: Wikipedia)
The film tackles the difficult topics of apartheid and interracial relationships in a sensitive and realistic way. While the film does not sugarcoat the racism and violence that its protagonists face, it also emphasizes their strength and resilience in the face of adversity.
A United Kingdom is thus an important addition to the growing body of South African cinema that seeks to challenge prevailing stereotypes and promote social change.
10. Cry, The Beloved Country
The movie Cry, The Beloved Country is based on the book by Alan Paton of the same name. The story takes place in South Africa during the time of apartheid and tells the tale of two men - one black and one white - who are brought together by tragedy.
Stephen Kumalo is a black pastor who lives in the rural area of Ndotsheni. When his sister is raped and his son runs away, he travels to Johannesburg in search of them.
There, he meets James Jarvis, a white farmer whose son was killed by Kumalo's son. The two men form an unlikely friendship as they try to grapple with the racism and violence that plagues their country.
In the end, they both come to realize that the only way to heal their country is to forgive one another. Cry, The Beloved Country is a powerful movie that highlights the importance of understanding and tolerance.
Why is the movie so popular?
It was one of the first movies to be made in South Africa after the end of Apartheid. This meant that it had a lot of symbolic value, and it was seen as a sign that the country was moving forward.
Secondly, the movie is based on a book by Alan Paton, which is itself an important work of fiction about race relations in South Africa. The movie adapts the book faithfully, and so it captures the same powerful message.
Finally, Cry, The Beloved Country has been praised for its strong acting and beautiful cinematography. It is a moving and deeply affecting film, which has resonated with audiences both inside and outside of South Africa.
Final Thoughts on the 10 most popular South African Movies
Upon reflection of the top most popular movies about South Africa, it is evident that they all offer a unique perspective of the country.
Each film provides a different window into the complex reality of South Africa, making them all essential for viewing for anyone interested in learning more about the country.
Whether you're looking for action, drama, or history, there's a movie on this list that will suit your needs. There's a lot of South African content that you can enjoy at the comfort of your home.
If you're looking for a platform to watch all these movies and more, look no further than Castlly. Our media distribution services are sure to change the way you see the world through movies and other forms of video content.
Find us here and discover a whole new community of like-minded movie lovers and be a part of something new with us today!
—
If you're selling things related to movies or video content about South Africa, why not do it online on Castlly Marketplace. It's our exclusive platform built for entrepreneurs who need a solution complete with all the promotion tools, ecommerce, and point of sale features you need to start, run, and grow your business.